Homepage

Europe
Смотрите также:
Millennium Bridge, Kazan, Russia
views: 0 / posted byvladimir 27 ноября 2009
---
The Millennium Bridge (Russian: Мост Милленниум) is a cable-stayed bridge that spans Kazanka River, in Kazan, Tatarstan, Russia.
Millennium Bridge
Official name Millennium
Crosses Kazanka River
Locale Kazan, Russia
Design Cable-stayed
Total length 835 m
Opened July 29, 2005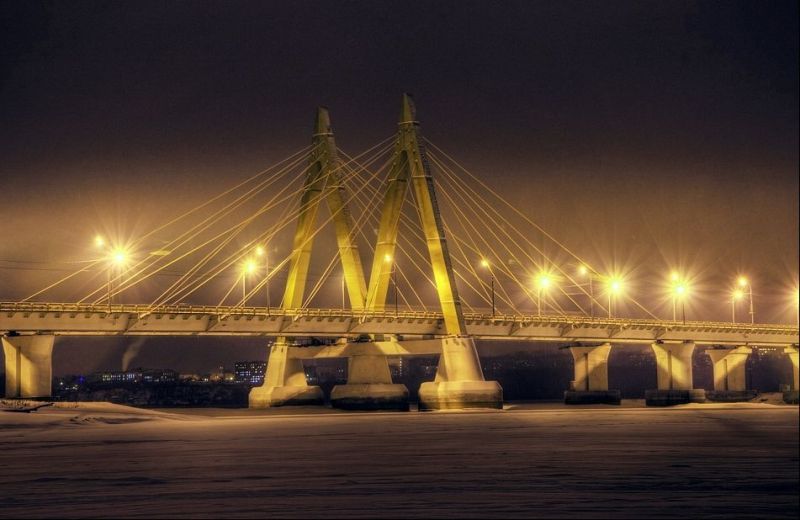 Its name originates from Kazan's thousand anniversary, widely celebrated in 2005 and the shape of its M-like pylon.
The construction of the bridge began in 2004, the first part was ready in 2005 and the second part in 2007. The building cost was approximately 94 million euros.
The Millennium Bridge is 831 m long. The main part of this bridge is the 45-m pylon which looks like the letter M. The roadway carries three lanes of traffic and a pedestrian walkway in each direction. The bridge connects Gorky park and Fatix Amirxan Avenue.
Print
---
---
Comments: 0