Homepage

North America
Смотрите также:
Marine Parkway-Gil Hodges Memorial Bridge
views: 75 / posted byadmin 21 июня 2009
---
The Marine Parkway-Gil Hodges Memorial Bridge in New York City (originally Marine Parkway Bridge) is a vertical lift bridge that crosses Rockaway Inlet and connects the Rockaway Peninsula in Queens, with Marine Parkway to Floyd Bennett Field, Flatbush Avenue, and the Marine Park neighborhood in Brooklyn. Opened on July 3, 1937, it carries four motor traffic lanes, and a footpath on the western edge. Cyclepaths along both sides of the Parkway connect to the Shore Parkway Greenway and to Flatbush Avenue. The operation of this bridge includes the maintenance of the Marine Parkway from the toll plaza to Jacob Riis Park. Though a city-owned and operated bridge, it connects two parts of Gateway National Recreation Area, a unit of the National Park System: Floyd Bennett Field and Jacob Riis Park. The bridge is designated New York State Reference Route 901B. As of September 15, 2008, the crossing charge for a two-axle passenger vehicle is $2.50, with a $0.95 discount for E-ZPass users. The crossing charge for a motorcycle is $2.25 charged in each direction, with a $0.96 discount for E-ZPass users. Certain resident discounts apply to this bridge. The bridge is owned by the City of New York and operated by the Triborough Bridge and Tunnel Authority, an affiliate agency of the Metropolitan Transportation Authority.
Marine Parkway-Gil Hodges Memorial Bridge
Official name Marine Parkway-Gil Hodges Memorial Bridge
Carries Motor vehicles and pedestrians
Crosses Jamaica Bay
Locale Brooklyn and Queens, New York City
Design Vertical lift
Longest span 540 feet (165 m)
Total length 4,022 feet (1,226 m)
Vertical clearance 13 feet (3.9 m)
Clearance below 55 feet (17 m) at mean high water; 150 feet (46 m) in raised position
Opening date July 3, 1937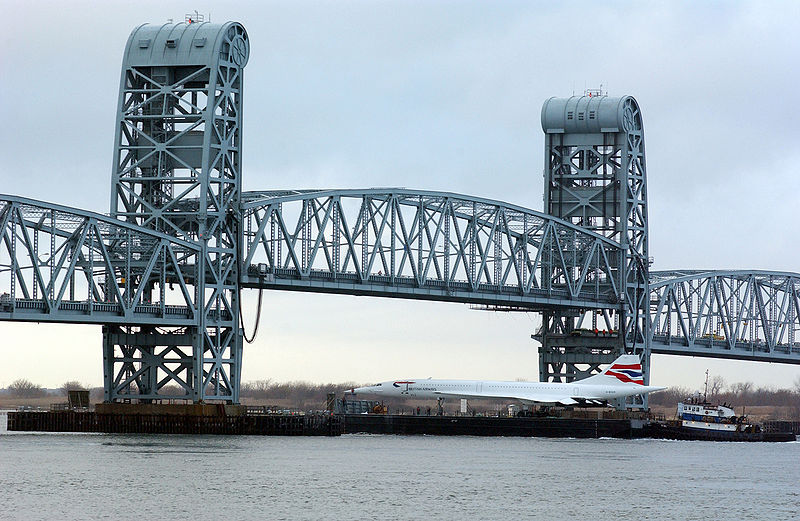 Print
---
---
Comments: 0