Homepage

Europe
Смотрите также:
Saratov Bridge
views: 0 / posted byvladimir 19 декабря 2009
---
Saratov Bridge across the Volga River in Saratov, Russia was the longest bridge in the Soviet Union upon its inauguration in 1965.
Saratov Bridge
Carries Motor vehicles, pedestrians
Crosses Volga River
Total length 2803,7 metres
Wide 15 metres
Opening date July 10, 1965
Its length is 2803.7 meters. It connects Saratov on the right (west) bank of the Volga, with Engels on the left (east) bank.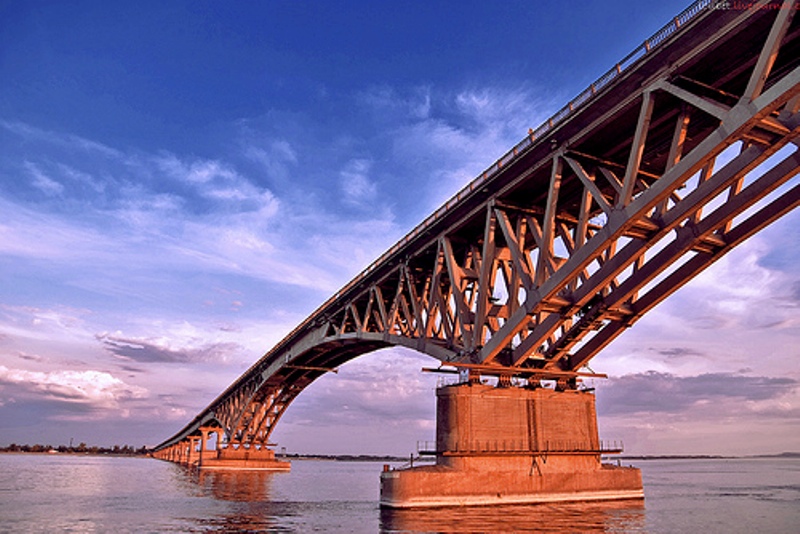 As of 2008, a new bridge is being built at the village Pristannoye, 14 km upstream from the Saratov Bridge, which is scheduled to be completed in October 2009. Its total length is 12,760 meters.
Print
---
---
Comments: 1