Homepage

North America
Смотрите также:
Thaddeus Kosciusko Bridge
views: 72 / posted byadmin 6 мая 2009
---
The Thaddeus Kosciusko Bridge, commonly referred to as the Twin Bridges, is a pair of identical through arch bridges made of steel that span the Mohawk River between the Town of Colonie and the Town of Halfmoon in New York. The bridge carries three northbound lanes and three southbound lanes of Interstate 87 between exits 7 and 8. The bridge opened in 1959 and is named in honor of Thaddeus Kosciusko, a Polish volunteer who was a General in the American Revolutionary War.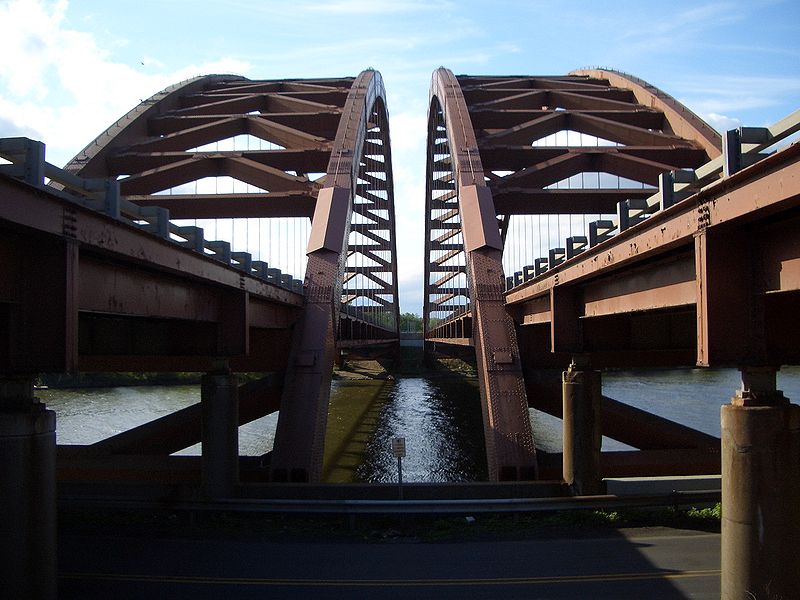 Thaddeus Kosciusko Bridge
Carries 6 lanes (3 on NB bridge & 3 on SB bridge) of I-87
Crosses Mohawk River
Locale Town of Halfmoon and Town of Colonie, New York
Design Twin through arch bridges
Opening date 1959
Print
---
---
Comments: 0