Homepage

North America
Смотрите также:
Quebec Bridge
views: 38 / posted byadmin 28 января 2009
---
The Quebec Bridge (Pont de Québec in French) crosses the lower Saint Lawrence River to the west of Quebec City, and Lévis, Quebec, Canada.
Quebec Bridge
Official name Pont de Québec
Carries 3 lanes of roadway 1 rail line (Canadian National Railway and VIA Rail)
1 pedestrian walkway
Crosses St. Lawrence River
Locale Quebec City, and Lévis, Quebec
Design Cantilever bridge
Total length 987 m (3,239 ft)
Width 29 m (94 ft) wide
Longest span 549 m (1,800 ft)
Opening date December 3, 1919
The bridge accommodates three highway lanes (none until 1929, one until 1949, two until 1993), one rail line (two until 1949), and a pedestrian walkway (originally two); at one time it also carried a streetcar line. It has been owned by the Canadian National Railway since 1993.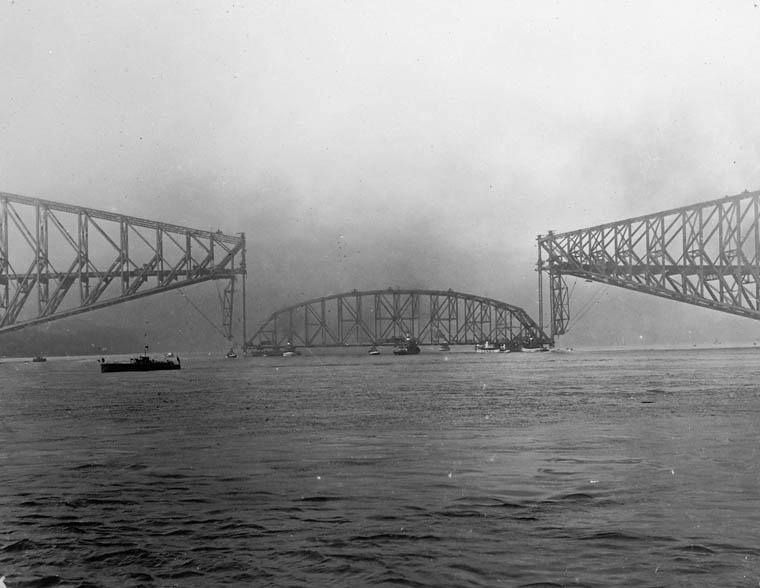 Print
---
---
Comments: 1